Mental health is also a work issue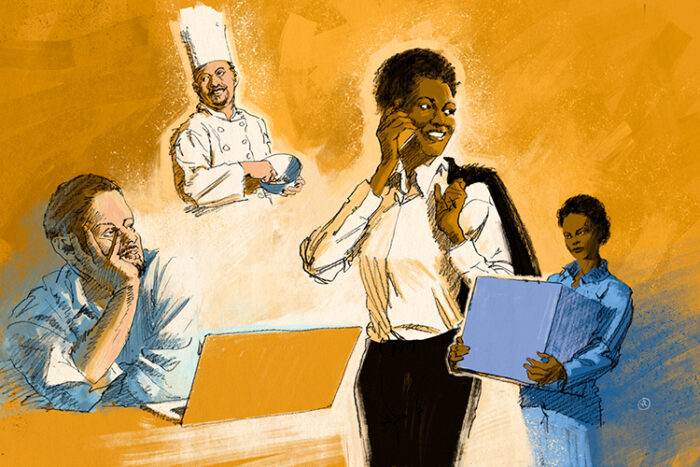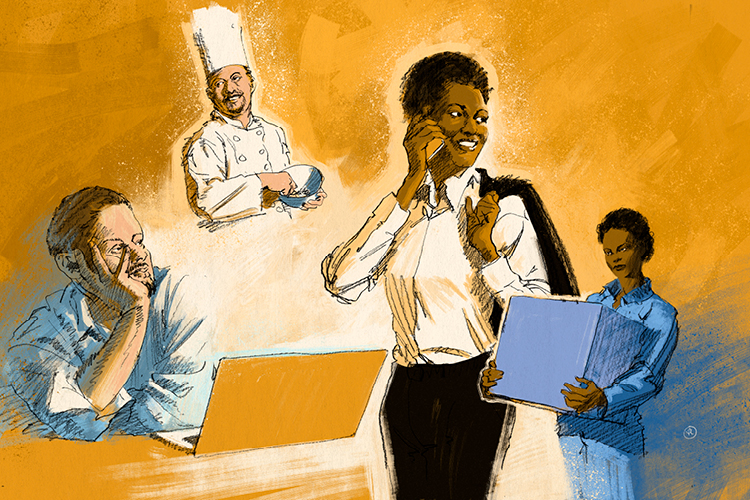 You work as yourself, with your resources and challenges. The workplace should take care of the employee's mental well-being and react at the latest when their ability to work deteriorates – preferably much earlier.
For most people, work is an important part of a balanced life. It provides meaningful activities and the opportunity to meet other people. It allows you to belong to a community and be part of a social network. No wonder that, on average, people feel and do better when they have work compared to when they don't.
At work, as in life, you are an individual with personal worries and problems, even illnesses. Fitness for work is not the same as health. If you have a broken leg in a cast or a minor cold, you can at least do some work, and the same applies to mental health symptoms: mental health problems do not necessarily prevent you from working.
"Sufficiently good working ability is enough for most tasks. But if your ability to work decreases for one reason or another, you need to find out why," says Tuomas Niemelä, an occupational health physician at Heltti.
In the diagnostic code, work fatigue or burnout is not a disease.
Niemelä's clients are mostly people with mental health problems who work as professionals. The most common reason for seeing an occupational health physician is depression or anxiety. Patients often have a sleep disorder or fatigue at work, which may be associated with depression or anxiety or present as separate symptoms.
"In the diagnostic code, work fatigue or burnout is not a disease, but a problem related to the management of life situations. However, if left untreated, it can become associated with illnesses such as depression or anxiety disorder," says Niemelä.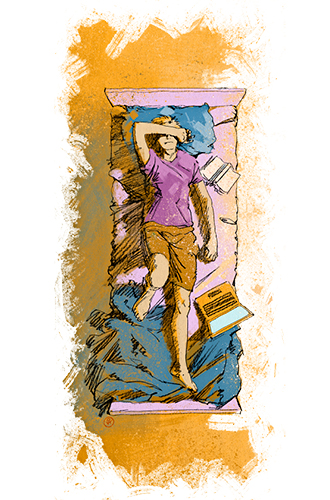 Occupational health physician Niemelä always takes his time when investigating the cause of psychological symptoms at work. He goes through the patient's work history, job duties, home affairs, health status, and so on.
"A sufficiently long meeting allows time to look at the background. Sometimes the most important and sensitive issues are only disclosed after the first visit when trust has been established," says Niemelä.
Occasionally, a customer who is in the process of rehabilitating from a psychiatric illness into working life comes to the occupational health physician's appointment. In this case, work can be adjusted to accommodate their mental health conditions, just as work can be adjusted to accommodate physical challenges.
"Staying in work is also important for rehabilitation, and sometimes work can be a form of therapy. You can, for example, plan for reduced workloads or part-time work. The rehabilitating employee benefits from close cooperation between the workplace, a physician and a psychologist," says Niemelä.
Seniors supporting young minds
Nowadays, there is a lot of discussion about how young people are already struggling at the start of their careers. The pressures of a career path can start as early as primary or secondary school, but there are also challenges in working life that, if unresolved, can lead to mental health problems.
"For example, in the health and social services sector, young people enter the workforce at a time when some jobs are facing shortages and resource constraints. They may not be able to work according to the expectations they have developed during their education. The feeling of inadequacy puts a psychological strain on them," says Pauliina Mattila-Holappa, Senior Specialist at the Finnish Institute of Occupational Health.
According to Mattila-Holapa, a key solution would be to help newcomers plan their own work and prioritise tasks. For example, if it becomes clear that the work cannot be completed well enough within the desired timeframe, the supervisor and the employee should work together to consider how to make the work go more smoothly or what could be left undone.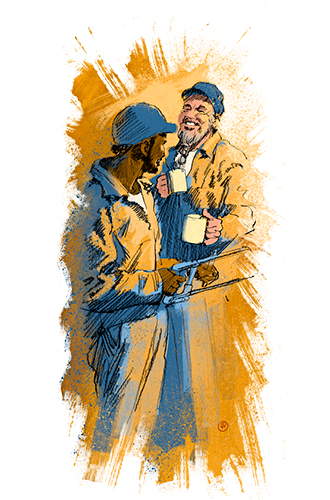 Problems should be tackled, as work challenges can, over time, develop into mental health challenges that lead to occupational health doctor's appointments – even though they should and could be resolved at the workplace in the first place.
"In the end, the solutions at the workplace can be quite small, such as allowing the young person to talk regularly with a supervisor or other mentor and solve problems together: a listening, friendly attitude and open communication from older colleagues are important for a new employee," says Mattila-Holappa.
The supervisor should also discuss with the young person the objectives of the work.
It would be worth listening to young people's expectations and ideas in the workplace and finding out what they find rewarding about their jobs. Different generations may have different expectations of work, and young people are not automatically the ones who need to change their thinking.
"The supervisor should also discuss with the young person the objectives of the work – whether everyone shares a common understanding of why a particular job is being done," Mattila-Holappa says.
The isolation of the pandemic hit young people hard. The war in Ukraine has added to the anxiety of many.
"The increase in anxiety started to show up in the autumn of 2020. Younger workers have been particularly vulnerable, as they often live on their own and are often left all alone. Those with families have even praised the fact that remote working gives them more time for their families," says Niemelä.
In his experience, the support that workers have received remotely has varied greatly. For example, some supervisors have been able to support their employees throughout the pandemic by holding regular online and telephone meetings and walking meetings.
Sick leave or job change?
Even an older employee can be exhausted by the wrong kind of work. So it's important to recognise what's really at stake.
At best, occupational health care can help a person realise a major conflict in their life and help them reverse the course of their mental health by changing the direction of their career.
There are also plenty of people who, when they visit the occupational health physician, gasp something like "oh, I wish I could just go dig a ditch or renovate my cottage". It may be more than just a sudden interest in the construction industry on the part of an IT worker.
"You want to do something completely different because your mind is muddled. Many people's jobs are demanding enough, but when you add to that the constant communication, multichannel and information overload, it puts an unreasonable strain on the mind," says Niemelä.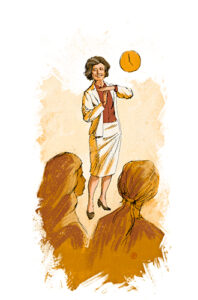 He stresses that you need to plan your work to suit you and to have uninterrupted periods of work. You should set aside time for yourself every day that does not involve reading emails, answering the phone, or attending meetings.
For many, the stresses and strains of private life also affect working life.
"In today's world, different systems and applications are needed to manage everything. People have a constant need to react quickly and have channels open all the time, both at work and during free time. Our lives have become more complex."
Focusing on the essentials and cutting out the things in your life that are not necessary at the moment helps you manage the chaos. Such skills can take some learning.
A supervisor as a mental health supporter
The workplace, and in particular supervisors, has a big role to play in identifying and addressing work-related psychological challenges. Collaboration and open discussion bring many opportunities to bring well-being into the employee's daily life.
The supervisor should monitor closely to ensure that the pressures of a heavy workload or demands do not put undue strain on the employee. It's worth regularly asking how the employee is doing and listening to their response.
Sometimes, disputes between colleagues or between a supervisor and an employee also cause a loss of working capacity. If the challenges are detected early enough, an occupational psychologist, for example, can be called in to help instead of an occupational health physician.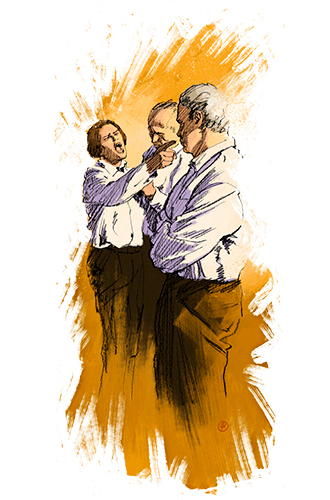 "A conflict situation is always stressful and can deprive you of sleep and lead to depression if it prolongs. Occupational health care can treat the issues caused by the conflict, but if the conflict itself is not resolved, the employee's situation will not improve in the long term," says Niemelä.
Other work capacity challenges can also be addressed in an occupational health meeting, where the employee and the supervisor are joined by a representative from the occupational health care.
"There may be frictions at work, which are dealt with at the workplace or by the occupational health care. Trust and coordination between occupational health care and the workplace will help to bring workplace challenges back to the workplace for resolution when necessary," says Mattila-Holappa.
It's a good idea for the supervisor to be diligent in giving feedback.
Occupational health physician Niemelä says he sometimes contacts his patient's workplace – with the patient's permission, of course – when he realises that the mental health problem cannot be solved by therapy, medication or sick leave, but by changing the workplace conditions. For example, it would be the supervisor's responsibility to address prolonged excessive workloads.
Niemelä also gives one valuable tip that will definitely help the employee feel good.
"It's a good idea for the supervisor to be diligent in giving feedback, as it's important for both employee's motivation and peace of mind," Niemelä encourages.