"I can bring out the challenges of work safely"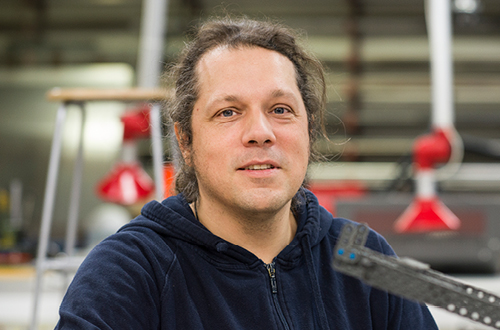 Janne Marjamaa, a technical work teacher, finds his work in upper secondary school inspiring, although changes in the job description cause uncertainty.
"It's great to see students leaving home smiling and proud of what they have made with their own hands during classes. That's enough thanks for me – the students are the teacher's biggest award.
The teaching of technical work has undergone a massive transformation in recent years. The practical way in which craft teaching was carried out was reformed quite a lot in the 2014 curriculum. Today, the teaching of technical work and textile work share the hours of craft teaching, and the students are given one joint grade.
We have not forcibly created a so-called multimaterial teaching.
However, at the Oulun Normaalikoulu school, we have not forcibly created a so-called multimaterial teaching but rather tried to find natural contexts between different ways of working in handicrafts. In our school, therefore, you can still make a knife in the technical work class, even if you need to sew leather on it.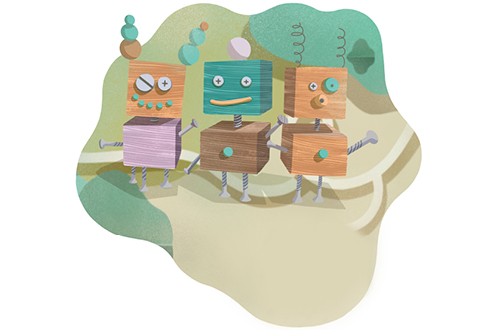 A change in the job description creates pressure and uncertainty that weakens psychological safety. Many craft teachers feel that they no longer recognise their current work as the work they once started with.
After the seventh grade, craft becomes an optional subject, and forming groups of optional subjects plays a major role in my own employment. At the national level, the popularity of both technical and textile work has plummeted. Uncertainty about the continuation of work or the job description of the future is a stressor.
Despite these challenges, however, my workplace is a psychologically safe environment, as I feel I can get support and understanding from my superiors, i.e. the rectors, even in problematic situations. Every year we hold performance review in an open atmosphere for discussions, and I am encouraged in my work and in its development.
Teachers have a lot of freedom in planning  their own work.
I can also bring out the challenges of work safely, but often very little can be done at the school level for the external requirements described above. I have noticed that in many decisions concerning schools, the teachers' perspective is too easily ignored.
A teacher's work is independent and free in the sense that, for example, a supervisor does not prescribe the content of the teaching, but teachers have a lot of freedom in planning and developing their own work. What binds us teachers most in our work is the curriculum, which is a legal document. Fortunately, there are many different ways to implement the curriculum in Finland, and teachers and teaching providers can make decisions on a local and school-by-school basis.
I have a good relationship with the students.
Sometimes it seems that the current idea of a teacher is such that we are just impersonal officials. For example, cracking jokes might lead to misunderstandings, and I have sometimes sorted things out with the students and parents afterwards.
The situations have always been discussed in an open atmosphere once I have talked to the parent. I feel that I have a good relationship with both the students and parents, and I can call them freely and easily if needed."
Read more:
The Finnish Border Guard: "The pandemic challenged psychological safety."
The infrastructure construction: "Attitudes have changed a lot."