Managing your own work
Kuvateksti:
Anu Tuomolin (left) and Tiina Setälä on a break with Kjetil Tyvand (front), specialist at Accenture's Techology unit.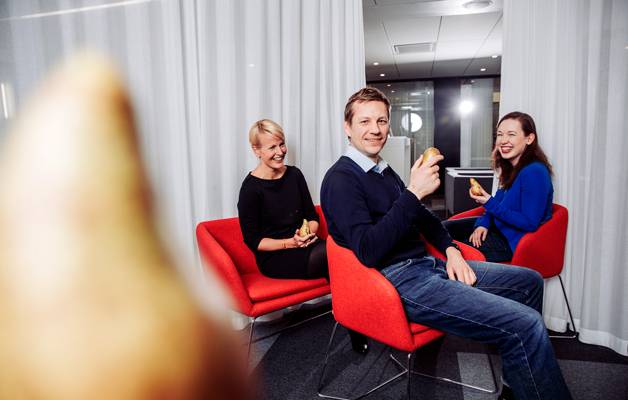 Today's typical work-related diseases don't damage your lungs or injure your joints, but information work can cause mental health problems. At Accenture Co, which is a leading global enterprise offering specialist services and solutions, problems are prevented by a positive leadership culture and allowing people to manage their own work.
Typical occupational health problems in information work are related to mental health, often coping at work. If the difference between work and leisure time becomes fuzzy, the brain is in constant turmoil. The first symptoms of burnout are usually memory disturbances and sleep disorders. Stress can also trigger serious physical symptoms.
Challenges in specialist work are encountered also at Accenture.  The business has spread worldwide, and colleagues in different countries work together continuously. People work in projects, and the work is often carried out on the client's premises.
– We do have some musculoskeletal disorders, but mental health issues and problems in coping are a bigger concern, says Anu Tuomolin, personnel manager.
– If mild symptoms are not tackled early on, they can later lead to long sickness absences. The mind cannot endure continuous stress or the feeling of insufficiency.
The Accenture employees are encouraged to keep their work and leisure time strictly separate. This doesn't necessarily mean that work should be done only during official working hours, because the international contacts of the units sometimes require meetings to be held when it is late evening in Finland. The working hours are flexible in the other direction too.
Taking cultural differences into consideration is part of the daily routine in an international enterprise. There is a lot of international exchange; the employees have the opportunity to get a temporary or permanent transfer to work in another country.
– We recently organized a joint Nordic diversity week, where different work cultures were discussed. We present different ways of acting – having many different cultures is appreciated in our firm. In addition, compatible systems and processes make working easier, Tuomolin says.
Physical fitness isn't enough
We make every effort to prevent work-related problems at Accenture. Well-being at work is part of our business culture and is inherent in everything we do. A programme called "myWellbeing" was launched ten years ago.
A major change in work life also took place ten years ago. Our ways of working changed when we were able to exploit modern technology, and were no longer restricted by time or place. We needed means to control the change and our own coping at work.
– Recovering sufficiently is extremely important in mental work. Even if you want to work 24/7, it's too much for your head and body. People need proper maintenance, just like cars, in order to stay in good shape, says Tiina Setälä, team leader of the myWellbeing programme.
At first the programme concentrated on physical fitness matters – exercising and other physical activities. But in the past few years, also other sides of well-being have been emphasized. For instance, recovering, healthy nutrition, cognitive ergonomics, and managing your own life, are key issues in the prevention of problems.
– We listen to the wishes of the personnel. Recently various mindfulness and self-management courses have been really popular.
The employees can also benefit from the services of a coach, an external professional who has reception hours once a week in the company building. The coach offers advice on physical activities and healthy eating habits, as well as support for achieving your own spiritual goals.
Separate physical activity vouchers are not in use at Accenture, but the enterprise provides a framework for mental and physical development.
– We offer opportunities, but in the end everyone is responsible for taking care of their own well-being, says Setälä.
Coping issues are also emphasized in the company information and communication. There is a lot of information and useful advice on well-being on the intranet. We also send newsletters to the personnel on different themes.
The impact of the "myWellbeing" programme carried out at Accenture has been followed up for three years with a Wellness index, and the trend has been positive.
Recovering all day long
Recovering and having breaks is important. Our gym is at the disposal of our employees at any time, and there is a separate resting room where it's possible to relax in the middle of the day. For the sake of coping, the different areas of life must be in balance.
– Sufficient recovery from working requires sufficient breaks, also minibreaks in the midst of working. You should be able to find a few moments to charge your batteries every day. It doesn't take much time. Although of course getting enough good-quality sleep every night is important, says Tiina Setälä.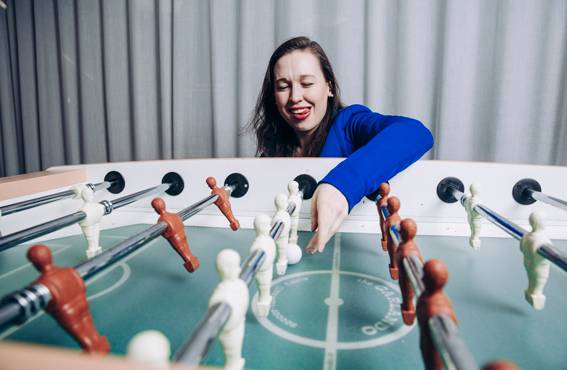 Supporting the employees' coping at work is a big part of leadership.
– The model of early intervention is used to recognize problems early enough. Changes in a person's mood, or for instance, aggressive behaviour, can be the first signs of burnout, says Tuomolin.
Such changes can of course be caused also by problems in a person's private life.
– We want to create a culture of caring, where it's quite alright to step in when you see that your workmate is not feeling well.
Sickness absenteeism at Accenture is low, about 1.5–2%, whereas in Finland the figure is 5% on average. The numbers reflect the young age of the personnel. On the one hand, these people have a lot of energy and enthusiasm, but on the other hand, they sometimes tend to drive themselves to their utmost limits.
– The absenteeism figure is even too low – sometimes people come to work when they're not well. When ill, they should stay at home long enough to be able to handle their work properly, says Tuomolin.
The leadership culture is decisive
Taking care of the employees' well-being is important at all workplaces. Anu Tuomolin knows that in information-intensive work it is vital to business.
– The efforts in this area are a small investment, as they directly affect the coping of the personnel and the profitability of the enterprise.
The most important endeavour on behalf of the personnel was the change in leadership culture, because it has a global impact on the operations of Accenture.
– Our goal is to see each employee as an individual with his or her own strengths. There has been a shift from overseeing individual tasks to coaching-type of leadership. The employees must feel that they are listened to and respected and appreciated. Only then can they begin to feel well. After that, physical activities and mental exercises help to maintain the positive situation. It is essential that each person perceives that he or she has opportunities for advancement and development at work and in life.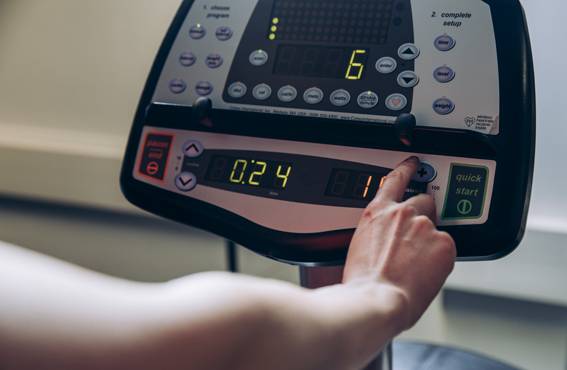 According to Anu Tuomolin, the occupational health services and the enterprise's own efforts to support the personnel are too far apart in the present model.
– The occupational health services shouldn't focus only on the treatment of illnesses. We have been looking for a service provider with which we could work to combine the occupational health activities, prevention of problems and their treatment into a holistic entity, says Tuomolin.
– Due to the young age of the Accenture employees, there aren't many health problems now, but it's high time to make sure that there won't be problems later on. The risks are lurking in 10 to 20 years. Finland is a forerunner in the area of health care, so hopefully also a provider of this kind of service entity should not be hard to find.