Henri Alén: "A quick reaction saved us"
Kuvateksti:
– It is important to give straight-forward and clear instructions, because the more complex the situation, the more clear the messaging must be, says Henri Alén, chef and restaurant owner.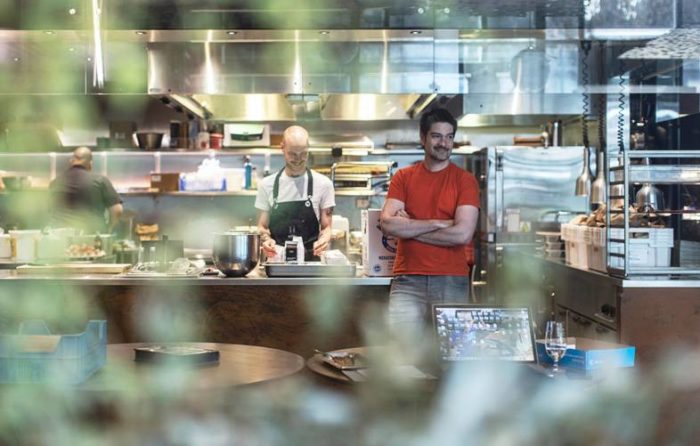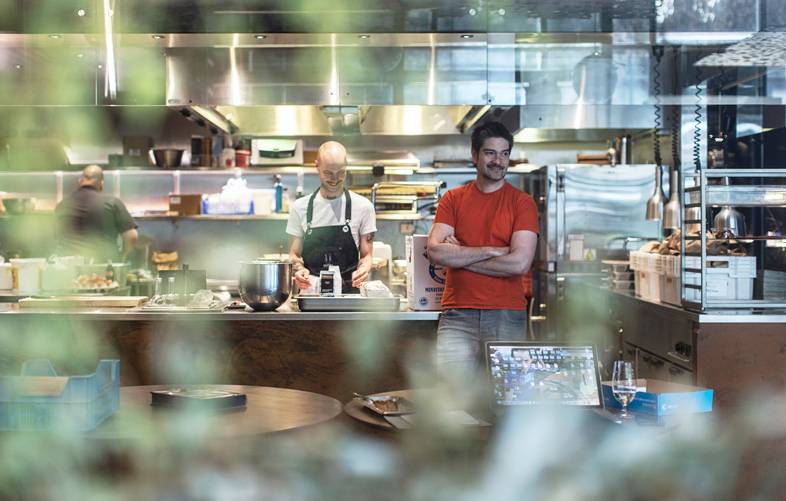 The coronavirus pandemic took societies and businesses around the world by surprise. The restaurant and tourism sectors were hit the hardest. Finnish restaurant owner Henri Alén knew that clear communication is vital in crisis management. Only in that way is it possible to recover from a crisis with the least damage – if it is possible to recover at all.
Crises and tough times are difficult to predict, not to mention the kind of calamity that affected the whole world this year. Those who reacted extremely quickly and made rapid decisions managed better than those who acted more slowly or were sceptical.
On March 12 we heard on the news that a state of emergency was being prepared, and crowds of over 500 people would be forbidden. On the next day the state of emergency came into force, and the same day the customers in Henri Alén's restaurants were told that from that moment on the tables would be placed two metres apart, and tables would be set for only one half of the regular number of diners.
– We did this move already before restaurants were ordered to be closed. When the decision came, we had already started negotiating with the bank and the landlord about our lease. Our quick reaction helped to save us even as the crisis continues. We didn't just wait to see what happens next, says Henri Alén, chef and restaurant owner, who owns four restaurants with his business partner in Helsinki.
Our first decision was that no one would be laid off, only furloughed temporarily. Although we had to continue the furloughs longer than originally planned, all our employees understood the difficult situation.
The leader must have a concrete plan, and people must be made to understand its importance.
In a crisis, the communication has to be honest and calm, and people have to be told where they are going and what the plan for the future is and how it will be carried out. If the personnel notice that their leader is unsure or worried, it creates fear.
– If the leader's opinions waver back and forth, and he doesn't know what to do or say – that isn't leadership! He must have a concrete plan, and people must be made to understand its importance. It's vital to explain what we have to do now, and to motivate people to join forces and together fight against the crisis, describes Alén.
He emphasizes that the plan or vision won't necessarily materialize or be successful in just that form, because decisions made hastily can also be wrong ones. By and large, he believes that leadership means that the messaging has to be consistent and reach the entire personnel. But even more importantly, everybody must be committed to what has been decided.
The crisis created a new concept
When the severity of the crisis became apparent, the very first thing was to close ranks. Alén started to calculate what the potential would be of selling take-outs, other than alcoholic beverages, and how much money that could bring.
– We did that by simply guessing, because we had no experience of anything like this.
Next we had to figure out how many employees we could keep, even in theory, with the potential sales.
Then it was time to act: – to plan foods that are suitable as take outs, and purchase disposable dishes and transport equipment for the food – to inform the customers about our new service concept in the midst of the pandemic – to change the reservation system and update our website. And we created an easy application for the orders, in other words, when, from where and how to act.
– We had created an entirely new concept in just a few days, but we had worked around the clock, says Alén.
Every day we had to assess the practical requirements of the business, so that we could get through the day, the next day, the one after that, and the whole week.
Alén says that crisis management is like taking tiny steps, and although you have to keep in mind the bigger picture all the time, it's more important to react continuously to new unexpected obstacles.
– It's alright to change course now and then, and to act with the thought that some things work and some don't. Everything doesn't always work out fine, and doesn't even have to – especially when you try out different kinds of prototypes in new ways.
Different ways of reacting
Alén points out that in crises people react in very different ways – some persons don't react in hardly any way at all. One individual may be stunned and go into a panic, another one may cough once and immediately believe they have been infected, while some others aren't worried at all.
According to Alén, it is important to treat everybody equally, and remember that each individual experiences things in their own way.
– In the middle of a crisis people can't absorb long and complex explanations, that's why the leader's messages have to be clear, calming and honest, for instance: "The present situation is like this, and we're going to do this, and if it doesn't work, we will change course". People will understand.
Everything cannot be saved or corrected, and the problems we face were not self-inflicted.
So is it possible to prepare more thoroughly for possible new crises in the future?
– The present times will most likely impact our future and influence at least the kind of agreements we make – how binding they are, and will they include specific provisions or conditions. I believe that this crisis will also change our course of action in many areas of life.
Not a self-inflicted injury
Alén is comforted by the idea that the present state of affairs has not been caused by our own wrong choices. Hardly anyone could have guessed in February what was about to happen soon.
– That is a consoling thought. If something goes wrong, or can't be avoided or prevented, we can brush aside the heavy feeling of self-blame.
This thought lets Alén breathe more freely, without feeling guilt. Everything cannot be saved or corrected, and the problems we face were not self-inflicted. He understands that some things are simply beyond our control.